Recorded Sessions
The Drupal Dev Days 2023 are over - make sure to watch the sessions you have missed!
Watch on YouTube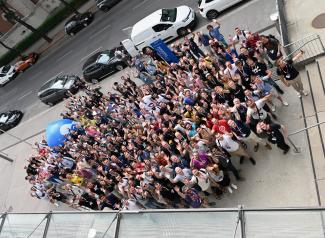 Visiting Vienna
Located at the heart of Europe, Vienna is voted year after year as the most liveable city in the world. The majority of European capitals are two hours or less away by plane, and 70+ airlines provide regular connections between Vienna and around 200 destinations worldwide. Numerous international and national train services guarantee a quick and easy way to get there from all over Europe. 
Timeline
To make sure you can schedule ahead of time, here is a brief summary of our timeline.
• 1st of March: Request for Session Proposals open. 
• 15th22nd of May: Request for Session Proposals closes. 
• 15th of June: Schedule will be published. 
• 19th till 22nd of July: Drupal Developers Days Vienna!
For the timeline at the event please see the daily program at a glance.
Sponsors
Interested to sponsor #DDD23? Download the sponsor packages here.